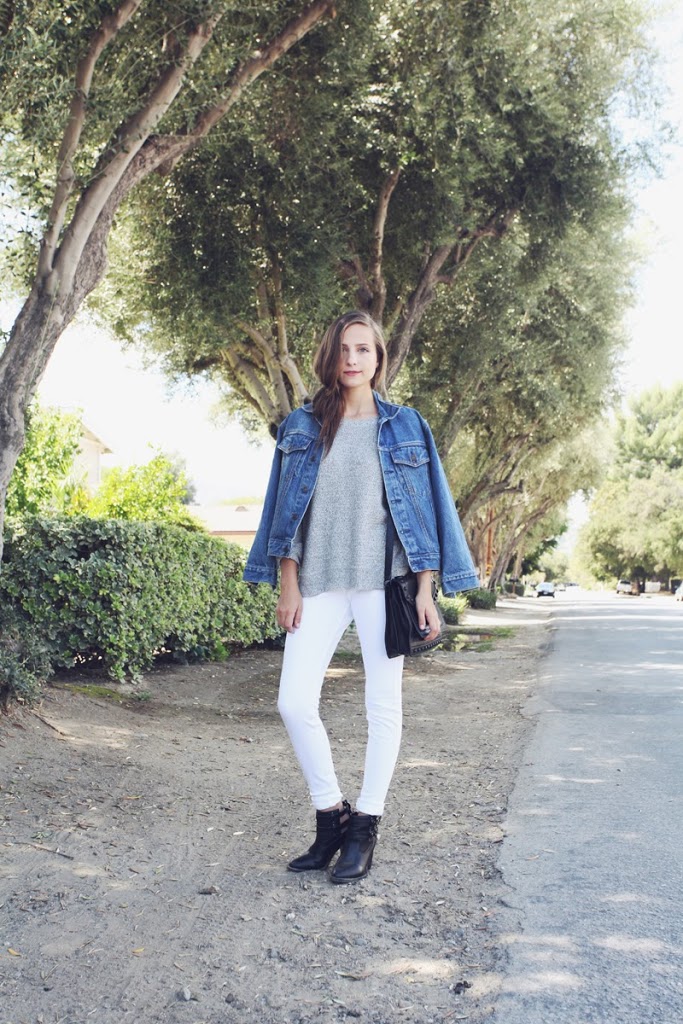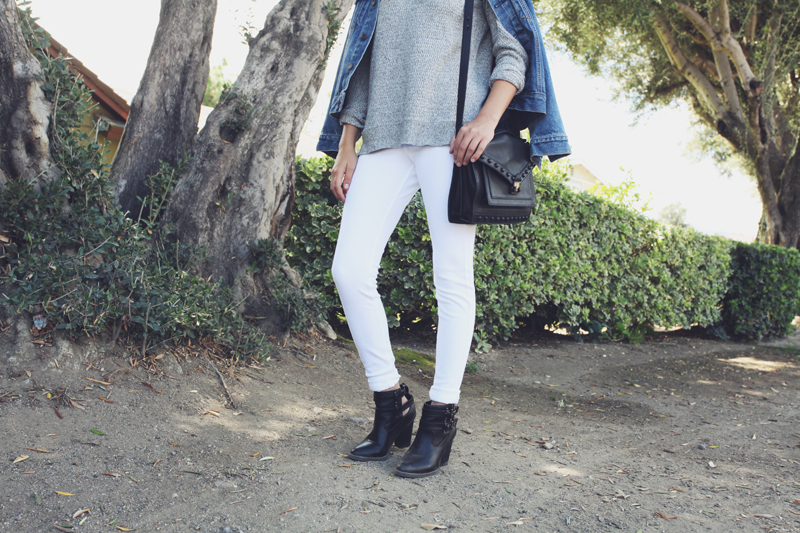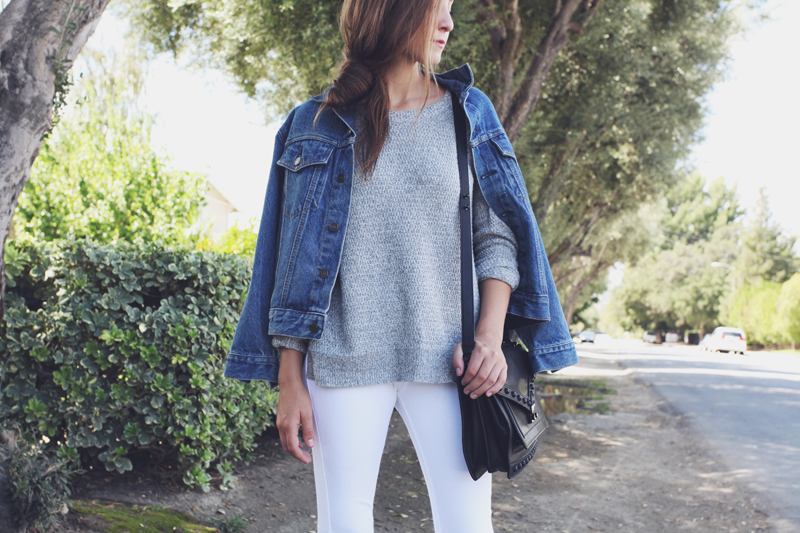 So happy to be a part of this collaboration:
Snakes Nest X Who What Wear X HUE!
You know I love a good pair of white jeans. These
are actually jeggings! I paired them with my favorite
sweater right now and a denim jacket for a casual look.
Just a break from the fashion week madness that's
flooding your feed. These were taken before I left!
These particular jeggings are by HUE. You should
definitely check out their whole collection. Hope you
all had a great weekend. Happy Monday!