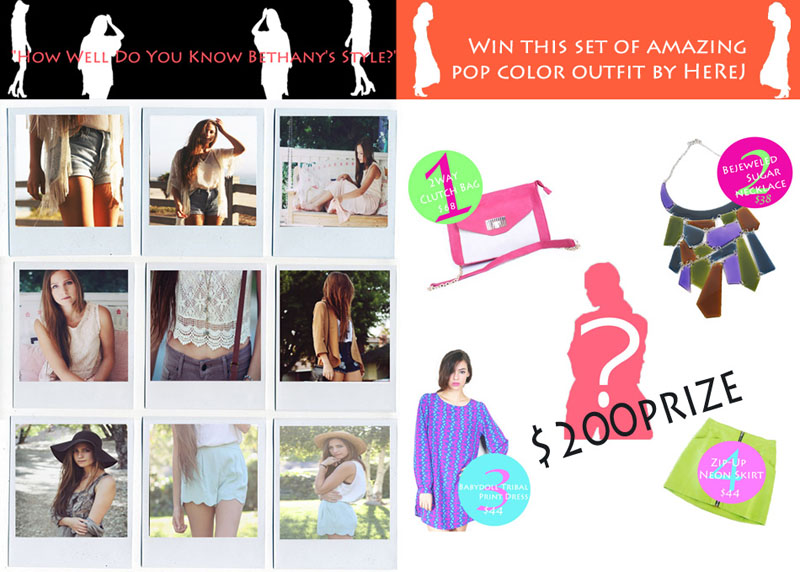 I have an awesome giveaway for you all!
Enter to win a bunch of new colorful pieces for your wardrobe!
and see how well you know my style ;)
HOW TO ENTER
3. Go to
HEREJ.COM
and pick a couple items that you think describe my style and post them in a comment below this post! (be sure to leave the links!)
4. The person who gets my style spot on wins everything listed above! (clutch bag, necklace, dress, and skirt!)
5. Leave your email and your facebook name so you can be contacted if you win!
GOOD LUCK!
the contest ends in 9 days!
love you all.
GIVEAWAY CLOSED!