crammed corner.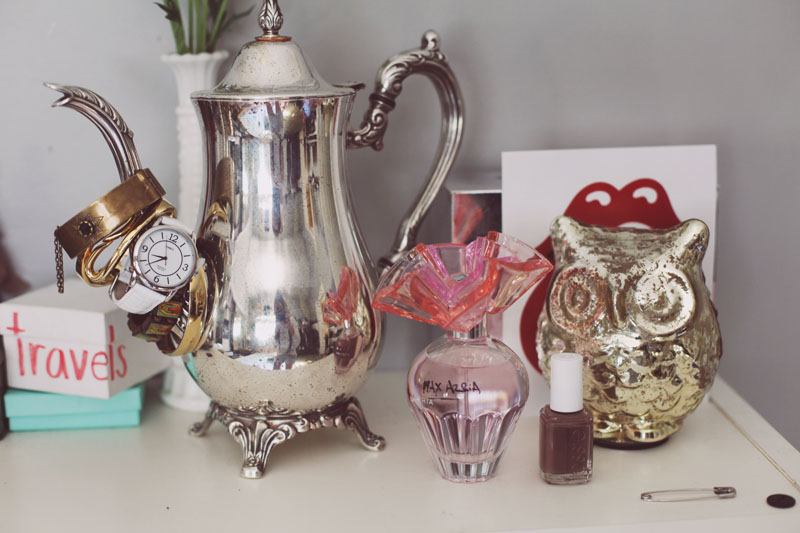 tea pot as a jewelry rack, travels savings box, and a signed bottle of BCBG perfume
This is my room! Well, before I tore it up while packing for New York! Hope its everything you expected it to be and more. haha
I'm sitting here in the hotel room writing before I go to bed. Long day tomorrow! I can't believe I'm actually here! I already love you NYC!
Love you all.