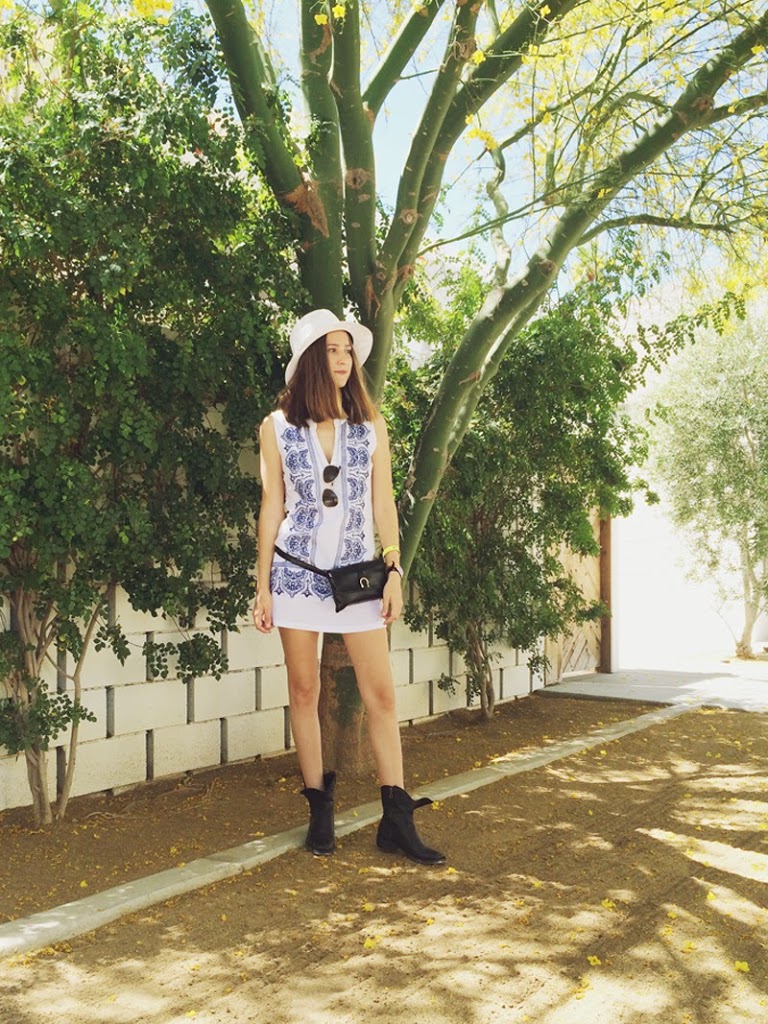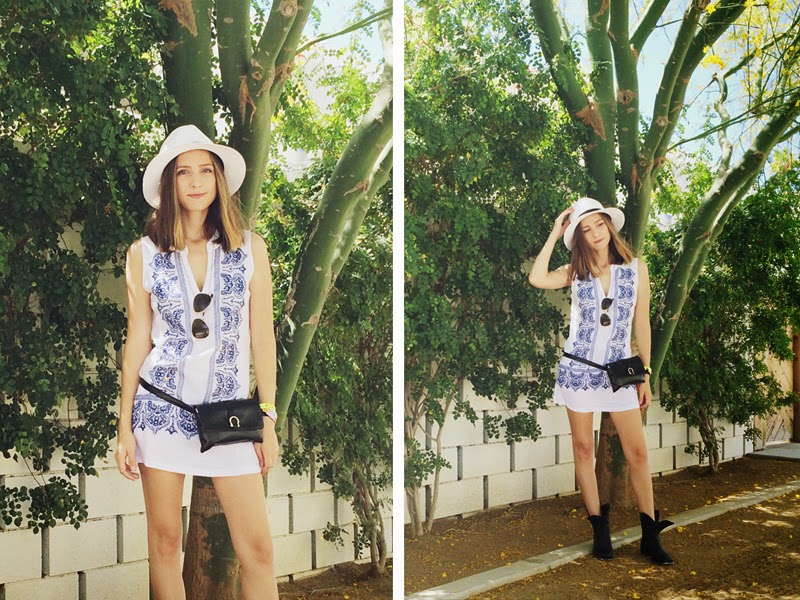 Stopped by a few events and pool parties before heading into
the festival. Been wearing this hat and bag every day.
Finally both Coachella weekends are over and I'm sure everyone
is tired of seeing floral crowns and denim cut offs. I opted for
this little dress that reminds me of a china tea cup and roughed it
up with some boots.