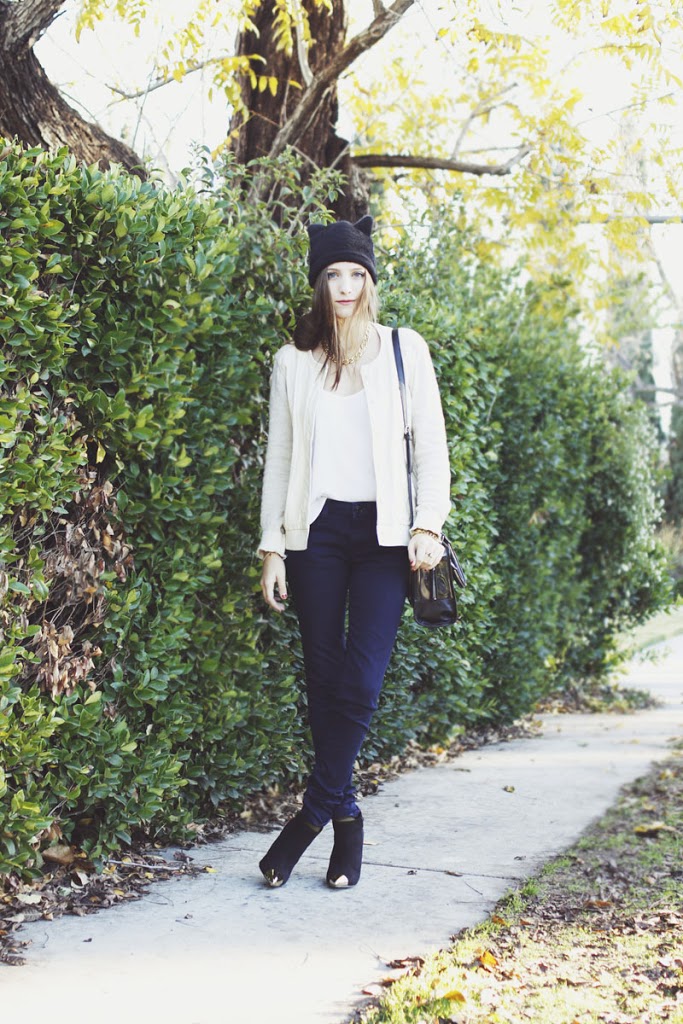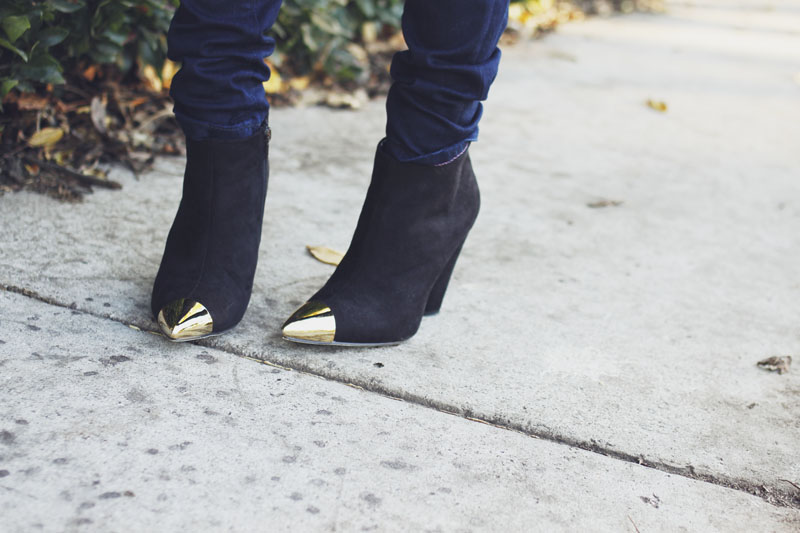 jacket: c/o Burning Torch       shirt:
d.Ra
      jeans: c/o Vigoss       shoes: c/o
Shoe Dazzle
      bag:
Shoemint
      sunnies: c/o
Zero UV
      cat beanie: H&M
Survived the holidays! Didn't go broke either ;) but I did eat way too many sweets..
You can't tell by the pictures, but this jacket has a leather front! Its quickly becoming one of my favorites. And the cat beanie is always a conversation starter.
Stay warm!
Love you all.