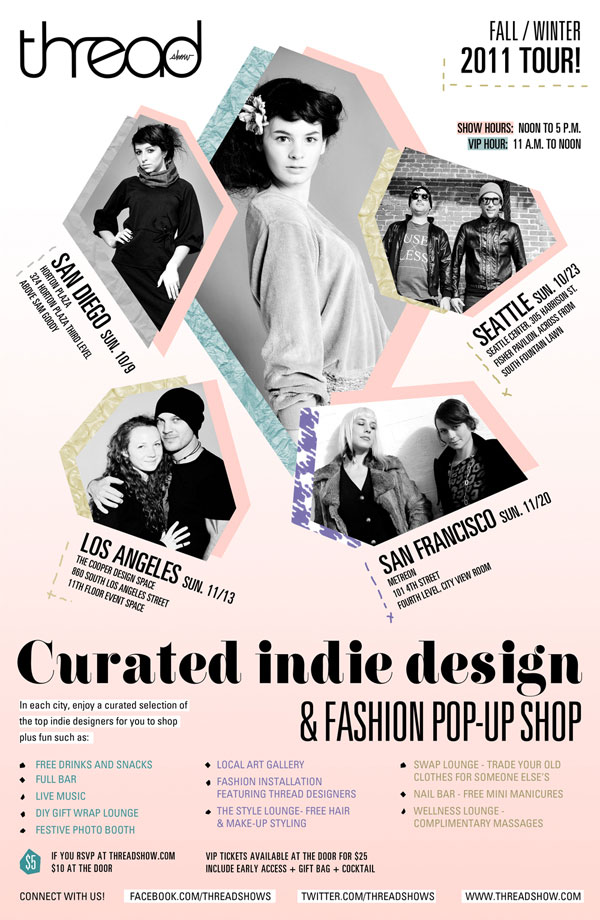 JOIN ME COOPER DESIGN SPACE IN LOS ANGELES ON SATURDAY THE 13TH FOR THE FALL/WINTER THREAD SHOW!!
I'm giving away 4 tickets to my readers for the Los Angeles Thread Show! Come hang out with me (and maybe
Peter Adrian
??)
Last time I went to the Thread show, me and my readers were photographed by LA WEEKLY!!
Its a really exciting venue with lots of free snacks and drinks. And a photobooth!
Its just a lot of fun to go and see all the indie designers and shop around!
TO ENTER:
1. you have to be a follower of my blog with either bloglovin' or google.
2. leave your email that I can contact you on below
3. you have to be available on the 13th to attend!
Thats it!
I'll announce the winners next Thursday!
good luck!