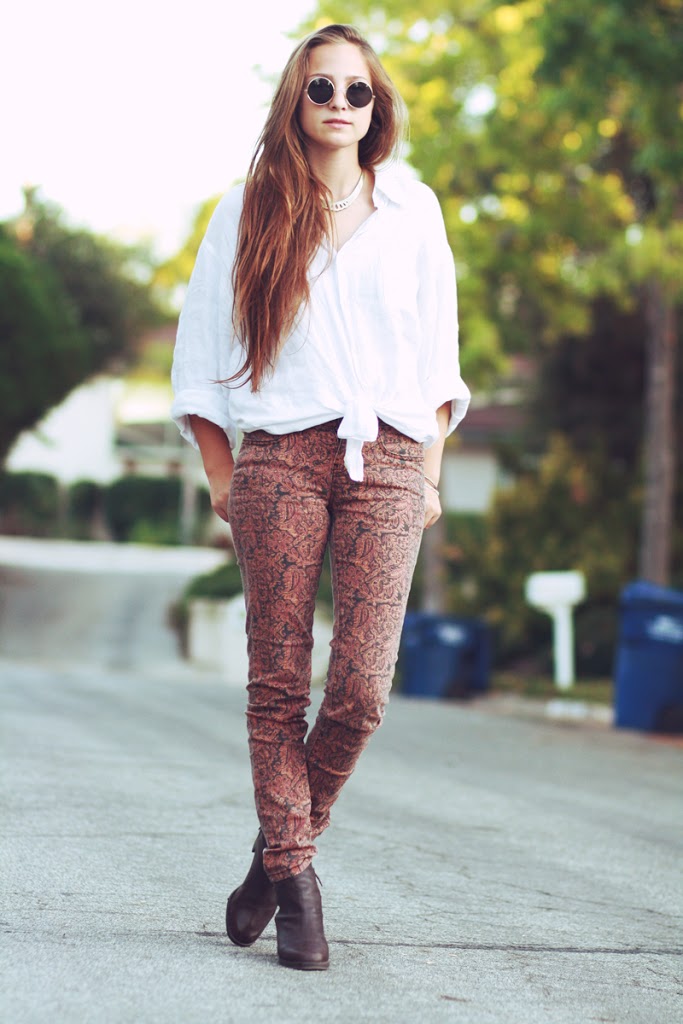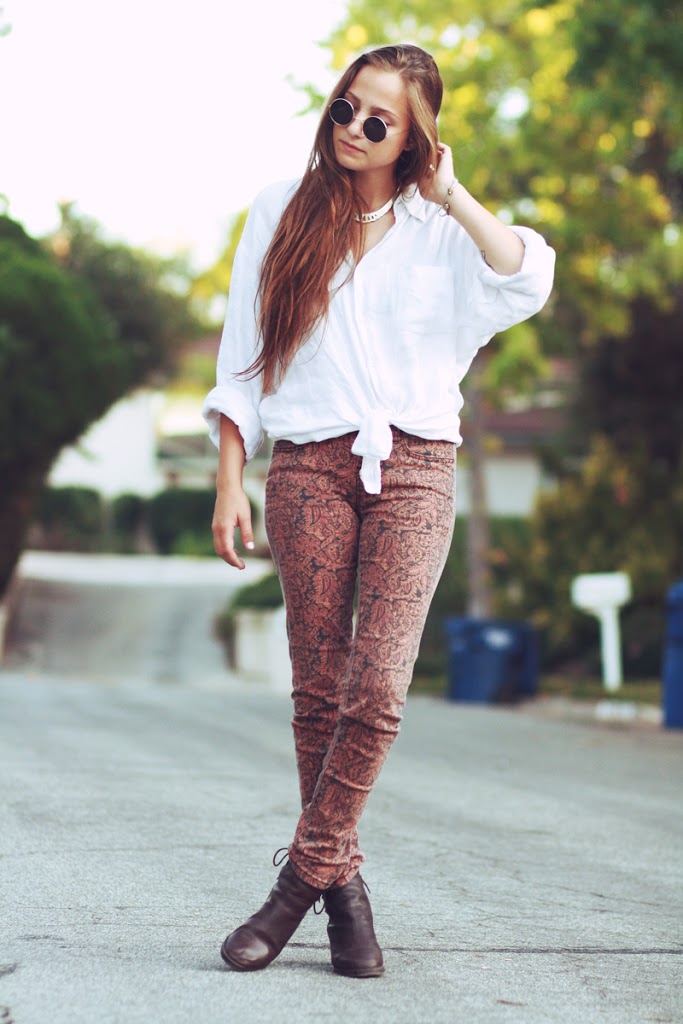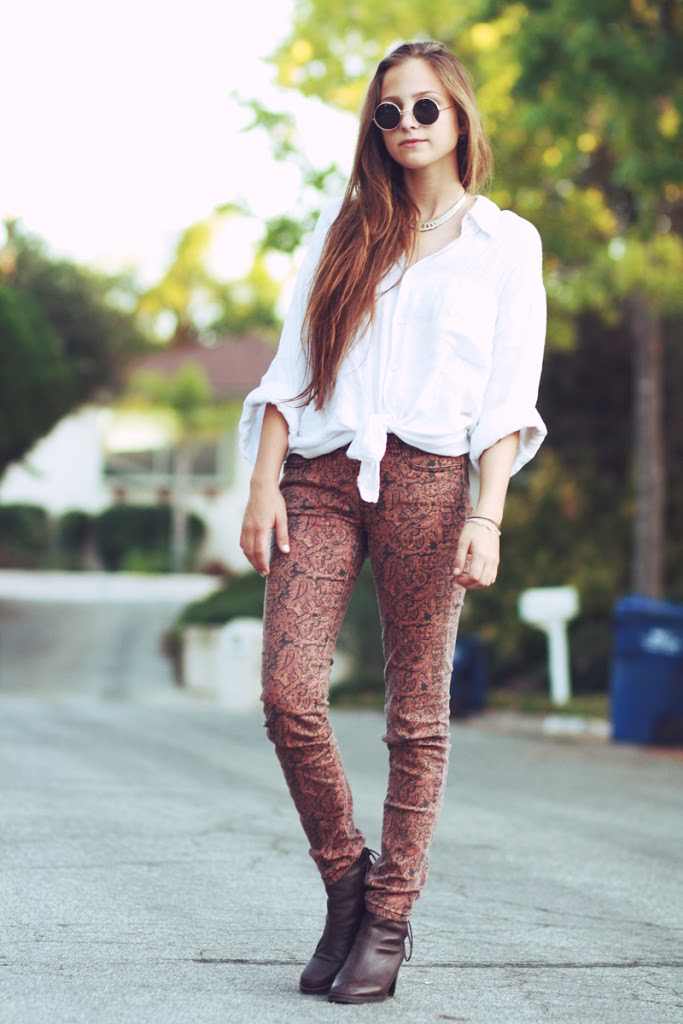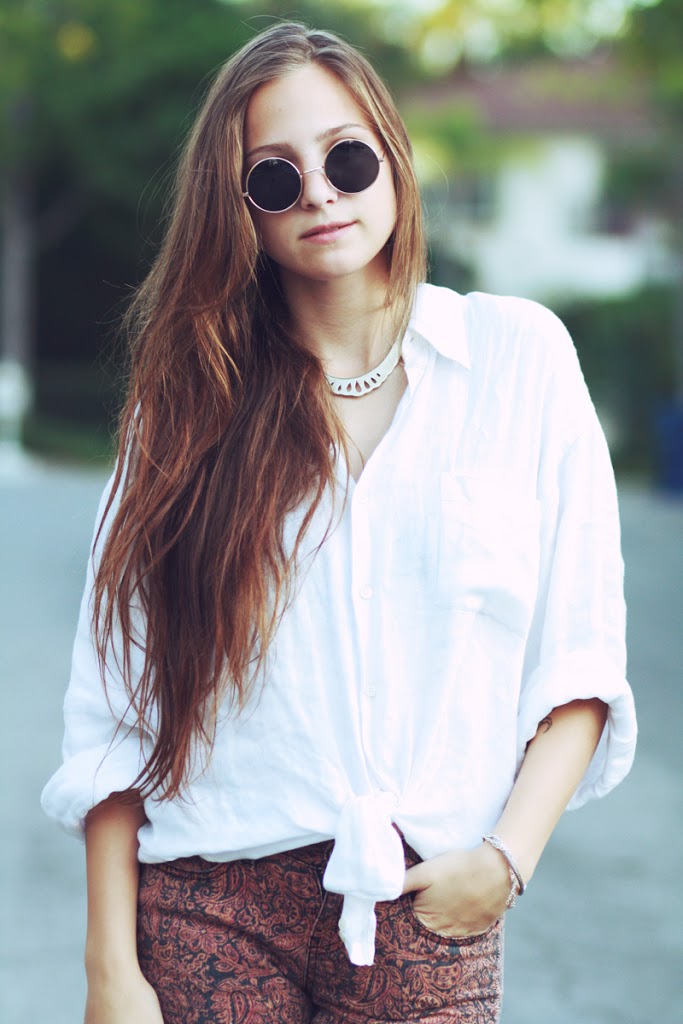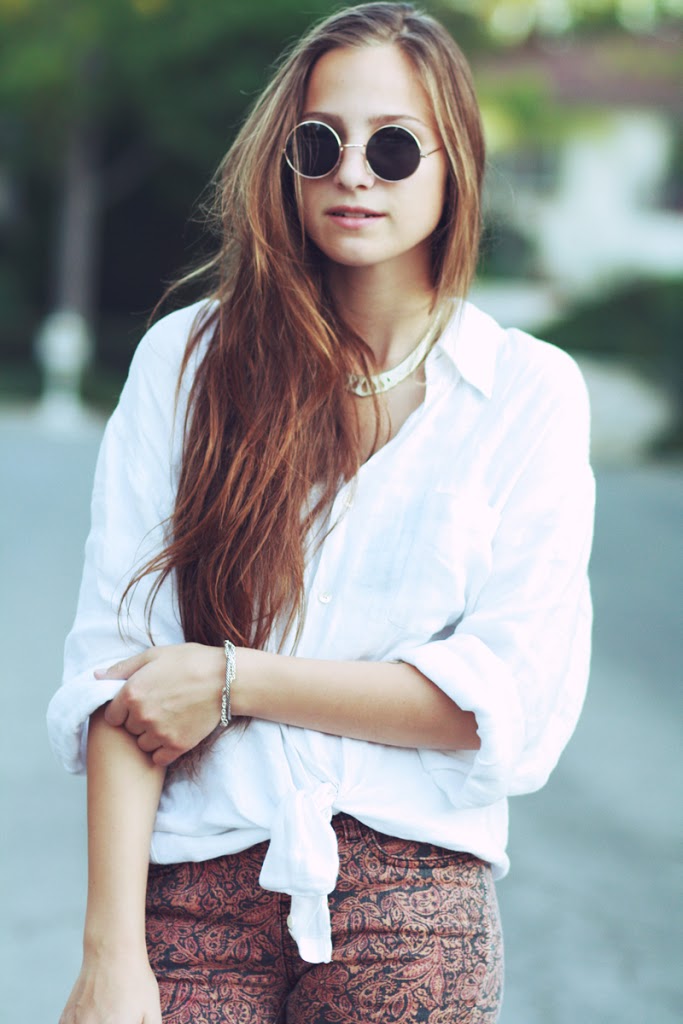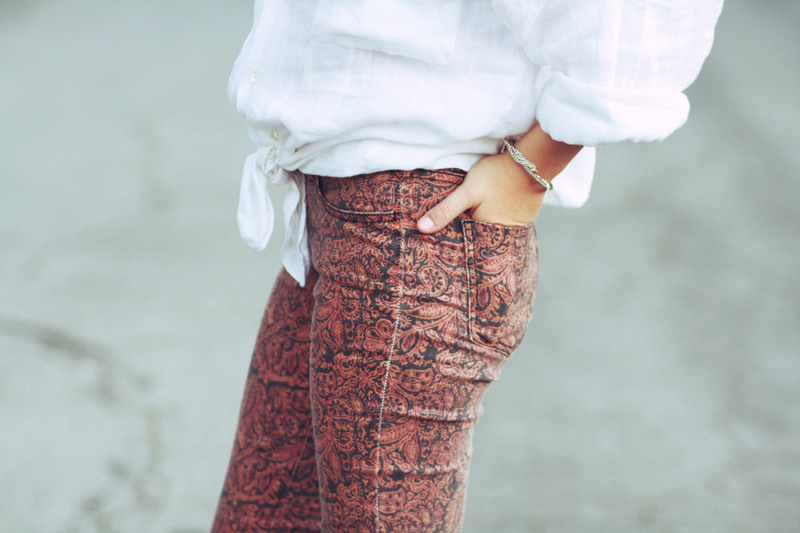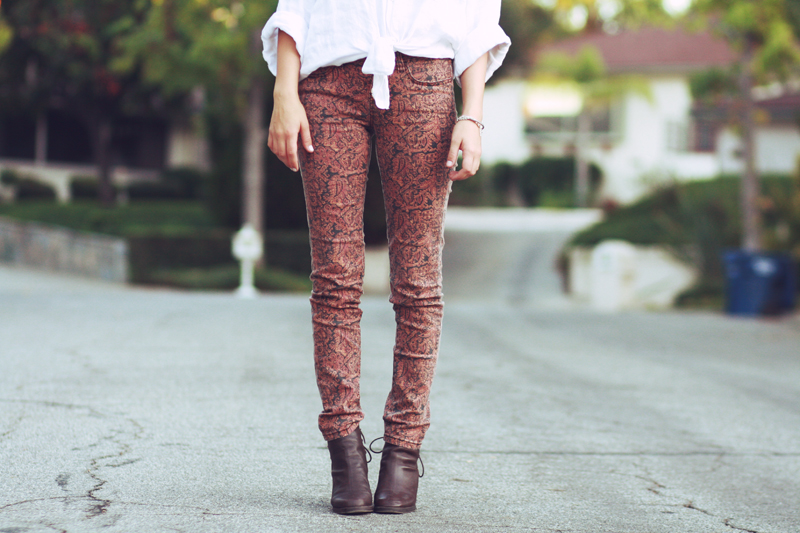 shirt: vintage blouse       jeans: courtesy of
billabong
X
lookbook.nu
      shoes: vintage       sunglasses:
80s Purple
      necklace: made in mexico found at vintage shop
It's so good to take photos on my street again! I walked into my room and found that my mom reorganized my whole bedroom while I was gone. So refreshing. I'll be able to start up my "shop my closet" blog very soon! Anyways, I received these jeans for the collaboration with
Billabong
and
lookbook.nu
! I seriously love them so much. I haven't seen very many people walkin around in paisley pants..but I think that more people need to. haha These photos were taken before I went out shopping with Peter and my sister and Kylie. I bought a huge fedora hat. I was going to retake the photos with the hat on, but I kind of looked like a bullfighter.. I kinda look like a bullfighter WITHOUT the hat on, but thats alright. These were also taken right after we finished watching the last Pirates of the Caribbean.. I think I was a bit inspired.
Thats all for now.. love you all.