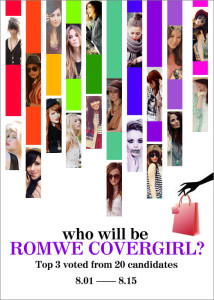 Date changed to 8.30
Romwe is holding a contest to find three bloggers to be put onto free gift bags! The three winners will not only get printed on the bags, but they will get $500 to spend at Romwe!
And its not only for me! I get to give away $80 gift cards to three of my readers if I win! So PLEASE PLEASE PLEASE VOTE FOR ME!!